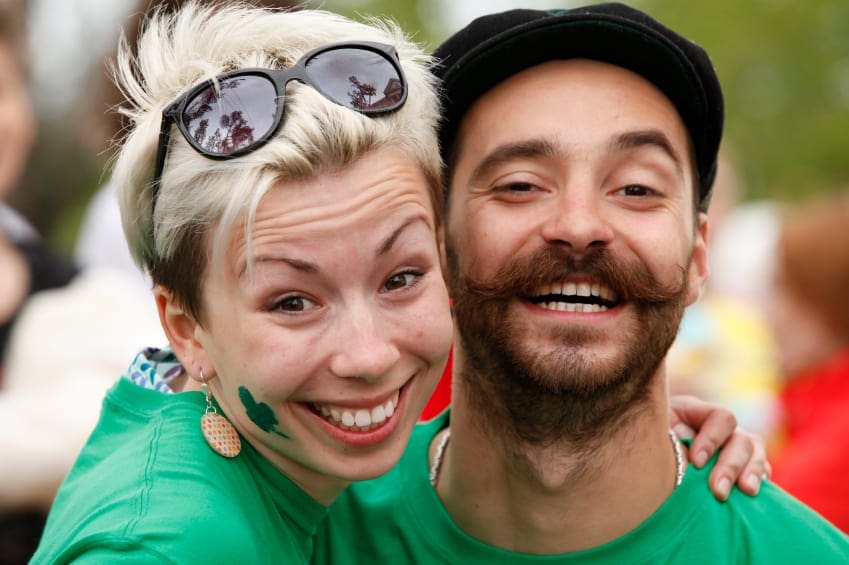 Americans love to don their green attire and celebrate St. Patrick's Day with family and friends. This year will be no different. The National retail Foundation's Annual St. Patrick's Day Spending Survey concludes that more than 125 million Americans plan to celebrate the holiday and are expected to spend an average of $35.37 per person. 125 million Americans is an astonishing number considering there are only 37 million people of Irish and Scotch-Irish decent living in the United States, according to the Census Bureau.  Although down a little from the last few years, total spending is expected to reach $4.4 billion based on U.S. population ages 18 and older.
With people out and about at restaurants, bars and parades and sharing their experiences on social media, mobile is the way to go. According to Facebook internal data, people across the US uploaded 4.74 x more content to mobile than desktop. Join the party and reach your consumers while they are out celebrating. Use hashtags and ensure your creative reflects the festive, good-luck tone of St. Patrick's Day.
Maintaining your social media business pages can be a time consuming task. Thats why many businesses use 1st Team Advertising to manage their Social Media accounts. What's the best part about using 1st Team's Social Media Marketing to promote your business? It works, and you can save time and money doing it!
..and if you own a bar or restaurant, we suggest you have pints of Guinness on the menu. Last year an estimated 13 million pints of Guinness are consumed around the world on St. Patrick's Day. Cheers!